In order to improve the sales chance of products, many companies can make their own companies gain a certain degree of popularity, which is to enable a brand to penetrate into the hearts of consumers, so that more consumers know and recognize the company's brand. Then, they will spend a lot of energy and cost on the design of packaging products.
Because for most consumers, beautiful packaging always makes people happy. However, consumers have different standards for packaging that requires direct access to food.
If you are looking for amazing custom bakery packaging tips, you have come to the right place as this article is intended for you!In completing the preparation of your bakery, a beautifully custom bakery packaging is the last part of it.  To make your custom bakery packaging more appealing, following tips should be noted.
In line with the principle of "people-oriented", we must put food safety first. If your products (such as cakes, pastries, etc.) are in direct touch with the packaging, then I think you should consider the touch safety of the packaging products.
Every country has a standard for food packaging products. You can ask your manufacturer provide the products according to those standards.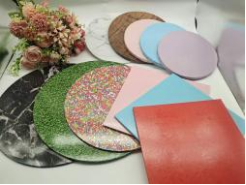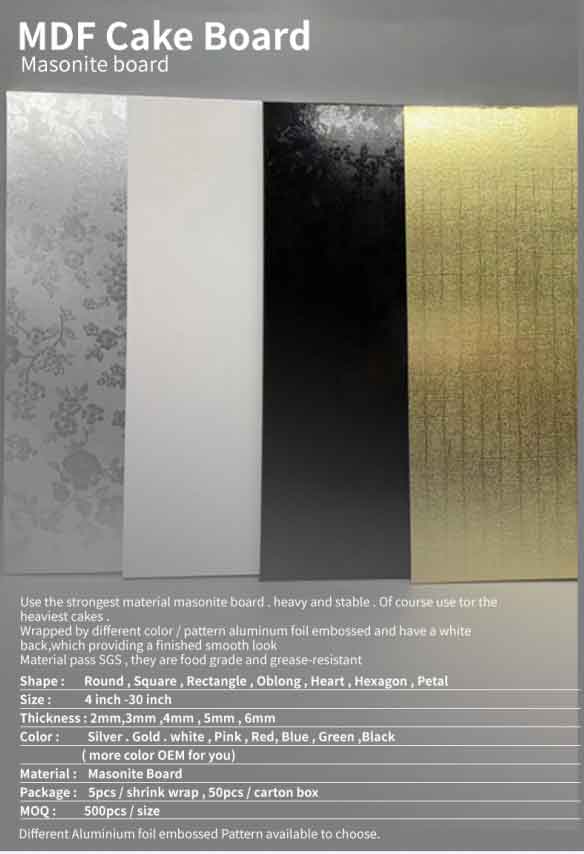 2.Environmental protection
Environmental friendly food packaging materials are urgently needed by all our mass consumers. In many countries and cities, especially in densely populated areas, various packaging products wastes have brought a huge burden to the environment. The challenges facing food packaging (including baking packaging) are unimaginable.
We need to think about food packaging from scratch. Recycling can reduce the impact of packaging on the environment, but recycling alone cannot eliminate the problem, so we must start from the root - use environment-friendly materials. This means that packaging costs will be increased.
3.The design style conforms to the product type
If different products can be designed to match the packaging, it is really satisfying. It is necessary to master the overall design style, conform to the food type, and let the packaging and food complement each other, which will stimulate the bakery/enterprise to a certain extent.
The design style is a professional standard for packaging companies. For the custom bakery packaging, the packaging material must be of good quality. The packaging material should able to provide enough protection to the bakery product but also provide glamor and style to your product.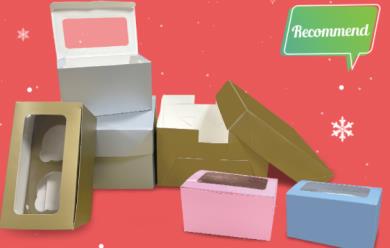 The cupcake box is a product that you can use all year round. The cupcake is favored by many people because it is very practical. The insert inside can even be taken out and the box can be used to hold larger desserts and desserts of various shapes. So no matter for your own used or to resale,you can buy this product with confidence.
Of course, there are some small details that need to be noticed. The size and color of food packaging (such as cake box, cake board, cake decoration, etc.) will also directly affect the overall image of the product. Of course, quality is also the key.
In general, every process and detail must be very meticulous to get a satisfactory product. For example, the cake board, generally speaking, is 2-4 inches larger than the cake, providing more space for your cake design. If your cake is 8 inches, you need to buy a 10 inch cake board.
It is important to choose a reliable manufacturer that can provide added value. Stable supply of qualified goods can save you a lot of time and cost to do more things.
There are many suppliers of packaging products all over the world. However, screening in the aspects of cost, quality, qualification and service attitude can also help you select the right supplier.
According to an international data, the sales of bakeries are higher than before the epidemic. I think it is probably in the face of difficulties that people want to sweeten their lives with desserts. For most famous bakeries, they also began to change the traditional mode.
In addition to introducing distinctive products, they also made more efforts to customize packaging to attract more consumers. Maybe we should change the way of thinking in the past and re treat the attitude of customized packaging.
The problems should enterprises pay attention to when customizing baking packaging products above is only for the overall situation that needs to be considered in the selection of packaging products.
But in fact, the difference is that packaging products will have different problems to pay attention to in the selection. For bakeries, cake plates and cake boxes are just needed. How to choose the right cake board and cake box is a test. Here are some articles that may help you to have a deeper understanding of the cake board and cake box.
1- which-material-is-used-to-make-cake-boards

 

2- Advantages Of A Custom Cake Boxes

 

3- tips-for-buying-cake-boxes-in-bulk

 

4- How To Buy Suitable And Economical Bakery Packaging Product?

 

 
Why choose Sunshine Bakery Packaging?

Sunshine Bakery Packaging Company has cooperated with customers from more than 90 countries in the world in the past 10 years, and the number is still rising. We can provide purchase plans for various types of customers. If you are a retail, wholesale, self use or Amazon seller, we can recommend a purchase plan for you. If you are just starting your business, we can also help you choose and design the packaging corresponding to the product, which greatly reduces the cost of money and time.
Sunshine Bakery Packaging Company can not only provide high-quality products, but also we have been doing more. For example, expand the scale of the factory, obtain internationally recognized certificates (such as SGS, BSCI, BRC, FSC, etc.), and provide high-quality services.For the custom bakery packaging, the packaging material must be of good quality. 
---
Post time: Nov-04-2022