China Custom Cake Base Board Supplier
Sunshine Bakery Packaging Co., Ltd. is a cake base board factory that provides one-stop service for baking packaging.
The main products are: wedding cake base board,aluminum foil cake base board,round cake base board,gold cake base board,duplex board cake base board,mini cake base board,square cake base board,silver cake base board and cake base board craft,etc.
We have successfully become one of the custom cake board suppliers in China, providing wholesale order business for custom cake boards.
--Sunshine is a comprehensive company integrating production and sales
--The company has complete qualifications and meets national standards
--Strong technical force and professional R&D team
--Sunshine is determined to become a one-stop service provider of baking packaging
--All packaging products come with grease-proof and food-grade materials
The cake base board is an important part of making a complete cake, and the perfect cake bottom board is very important to the appearance and impression of the cake. Beautifully designed cakes will look more eye-catching if you choose the right cake base boards.
Therefore, we should choose to use a high-quality cake base board wholesale. Any cake, even the simple designed ones, will look great on these cake base board. The china cake base board material is thicker and tougher to safely keep the cake transported and served in all conditions.
Advantages of cake base board
These are some common terms you will come across when browsing cake base board manufacturers near me. This can help you to find the right cake base manufacturers as a reference when purchasing cake base board.
---Elegant looking cake base board provides a solid foundation for your lovely cakes
---Custom wholesale production of branding on cake base board according to your desired design
---Different materials are available: corrugated paper, rigid paper, double grey cardboard, cardstock.
---You can choose any shape you want. Circle, square, rectangle, heart, hexagon and triangle.
---Provides a solid cake base for your cakes to safely and perfectly showcase your cakes to stand out
---All cake board base are provided in clear airtight bags to keep cake base board from dust.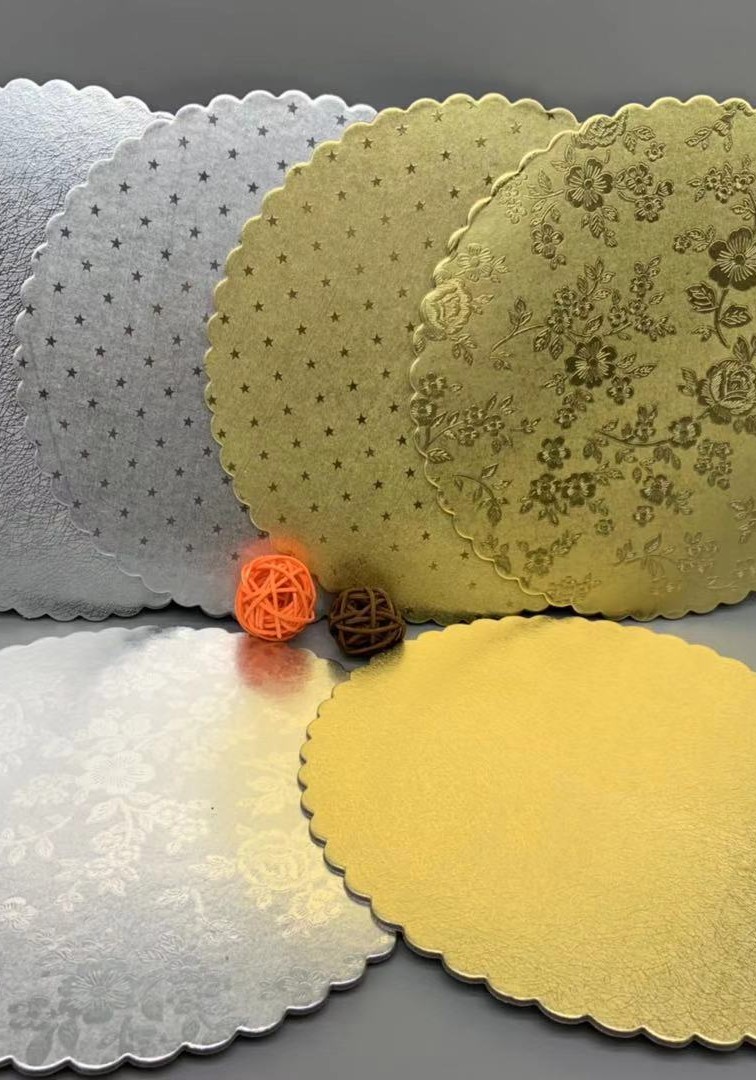 Wholesale high quality custom cake base boards
Sunshine Bakery Packaging is one of the leading cake drums suppliers and cake board factory of custom bakery packaging in China, Our cake base board factories offering customers a variety of options when looking for the perfect custom bakery tool product, giving you easy access to a variety of fun bakery packaging supplies and buy cake base.
Custom benefits
Custom cake base board business
New products development
Confirm wholesale quantity
Factory shipped
Best Packaging and Tools for Cake Decorating
---Do you have a local store or an online store for cake wrapping supplies? excellent! We serve you and your customers.
Provides packaging supplies, wholesale cake board base,baking tools, accessories and any products needed for baking and decorating.
Enjoy the benefits of business customers
---As a distributor of Sunshine Baking Packaging, you will benefit from many extras, especially new arrivals and specials.
We are constantly expanding and updating our product range for you.When new products are developed, they will be given priority to you for market testing.
Our products with your own design
---Do you want to showcase your product packaging?
Our custom service offers you many possibilities to personalize your product packaging. Your product becomes a real eye-catcher.
Popular cake base board colors
---We have a wide variety of cake substrate colors for you to choose from, you can choose any color design you like or even customize your own color! Whether you prefer your cake base to match or contrast the colors of your cake, using a china cake board base with just the right color will make your baking artwork look more complete overall.
Custom cake base board business
Means OEM or ODM, customers can have their own personalized cake board or other baking supplies, including the style they want, material (such as corrugated board,double gray board,mdf cake base manufacturers etc.) and thickness, color and size as well as Monogram logo and branding (printed on the surface, with custom stickers, printed embossing, etc.).
From cake box ribbons to custom logos, custom stickers, and custom wholesale thank you cards; there are lots of perfect wholesale custom baking supplies.
Brands are available and affordable at any stage of their business. Partner with us to inspire brand loyalty across all your fulfillment channels.
Meet the needs of your customers and your business's next marketing campaign.
 Your customers are a great resource for spreading your brand message because they already enjoy shopping with you.
Give your customers the tools they need to help them share their love for your brand and get your brand noticed by potential customers with custom cake base board.
When it comes to marketing tools, substrates are a great option.
They are universally useful, so your customers can use them when placing cakes, transporting cakes, DIY cakes on cake base board, or making some fondant.
When your customers use your custom cake base board, your customers are promoting your brand and getting your brand noticed.
New Product Development is the process of bringing a new product to market.
Our business teams need to be involved in this process due to changing consumer preferences, increased competition and technological advancements or to take advantage of new opportunities.
We will collect order information from various countries, and hold meetings to discuss and summarize, and analyze the market.
Thrive in the process by understanding our market needs, manufacturing high-quality bakery packaging products and developing new products to meet and exceed our customers' expectations.
Let our customers also buy the best sales plan to sell their products and provide marketing plan assistance.
Renowned cake designers are involved in the development and testing of our products to provide packaging products with ongoing promotional appeal while being useful to customers in their daily lives.
There is a perfect custom printed cake board to meet the needs of your customers and your business's next marketing campaign.
Confirm wholesale quantity
While increasing the quantity, the material cost will increase, but the work cost will remain relatively constant.
Since these costs are spread across a large number of custom cake boards, this lowers the price of each custom cake board.
This means you can secure better prices on individual products by buying in bulk.
If you are not sure how many custom packaged products you need, we recommend that you put together all the packaged products you think you need, you can tell our sales business, and we will customize a form to help you sort out and organize your order information.


We have our own cake base board factories, which allows us to greatly simplify the process to save time and money.
It also enables us to provide an easy way to order, allowing you to save time and effort throughout the ordering process.
When you need a large number of wholesale custom LOGO cake board, we will have a dedicated salesman to contact you.
This allows for a greater degree of customization and also helps to lower the price per piece.
As a result, you can get completely unique custom designs at low wholesale prices and china cake board base are the ideal choice.
Tips to Know When Buying a Cake Base Board
The corrugated cake board is packed with waterproof and greaseproof aluminum foil, which means that the material or coating of the cake substrate is waterproof and greaseproof.
An economical choice for safety and environmental protection, the grease-resistant board on the surface of the cake substrate has been treated to resist staining or absorb grease, our cake substrate has passed the international SGS test report, please buy and use with confidence.
This means you can safely place the cake in the freezer or on a plate in the freezer for extra versatility.
The edges of each side of the cake base will be shaped into a curved wavy design or a straight edge design to add an extra decorative element and give your cake a more elegant look.
Having a surface embossing coating helps to protect the cake from slipping and also makes your cake substrate look more advanced and colorful, adding an extra sheen to the color design of the cake.
Most cake substrates are coated to prevent grease from absorbing into the cardboard. As a cake substrate manufacturer, if you want to add your own custom coating, we have a professional design team to help you design your exclusive brand customization together to enhance your brand awareness.
Custom wholesale sizes & color
| | |
| --- | --- |
| Product name | Cake Base Board Custom |
| Color | Sliver,Gold,White,Pink,Red,Blue,Green,Black...(more OEM custom colors for you) |
| Material | Haedboard,Double Grey Board,Corrugated Board |
| Size | 4inch-24inch/Customized more size |
| Thickness | 2mm,3mm,4mm,5mm is more popular thickness /Customized any thickness |
| Logo | Acceptable Customer's Logo &  Brand (Printing or Stamping) |
| Shape | Round,Sqaure,Rectangle,Oblong,Heart,Hexagon,Petal and Customized Shaped |
| Pattern | Regular Patterns/Customised Patterns (Different Aluminium foil embossed Pattern available to choose) |
| Package | 25 Pcs/shrink wrap,100pcs one carton box /Customized Packaging |
| MOQ | 1000pcs/size , OEM 3000pcs per size    |
Sunshine provides high-quality packaged products
"Quality is our secret"---Sunshine strives to provide the highest level of quality is the core of the cake board factory.
It's not just our priorities - it's a core part of what drives our purpose. We consistently deliver exceptional quality wholesale and custom any bakery packaged product.
Additionally, as a trusted bakery packaging supplies manufacturers, we pride ourselves on upholding the highest level of integrity, which is reflected in our responsible dealings with our customers.
Because we are a responsible cake base board manufacturer, we also genuinely care about our employees at all levels, allowing us to take care of their well-being in terms of their work, their living environment, and their leisure life here.
As a China cake base board supplier we knowledge and skills with a positive attitude and contribution to the company through the guidance of team leaders with work experience.
Happy to discuss bakery packaging options
If you are in the baking and packaging industry, then you should know how much happiness it can get, because when you are packing cakes or other gifts, you will feel that our hearts are full of warmth and sweetness.
Especially for those packaging products that are required for the day-to-day operations related to your business.
With Sunshine, you can enjoy even more operational savings thanks to the productivity efficiency of our equipment and the expertise of our business teams.
We offer cheap cake base board,It not only saves your cost, but also your time.

Reduce makeready time, speed up product turnaround, increase productivity and delight customers.
More importantly, customers are our working partners.
 If what you're looking for can't be found here, please contact us at sales@cake-boards.net

Customers can personalize any of our wholesale custom cake boards or wholesale custom cake boxes with the desired style, material, thickness, color and size as well as letter or picture combination LOGO and branding.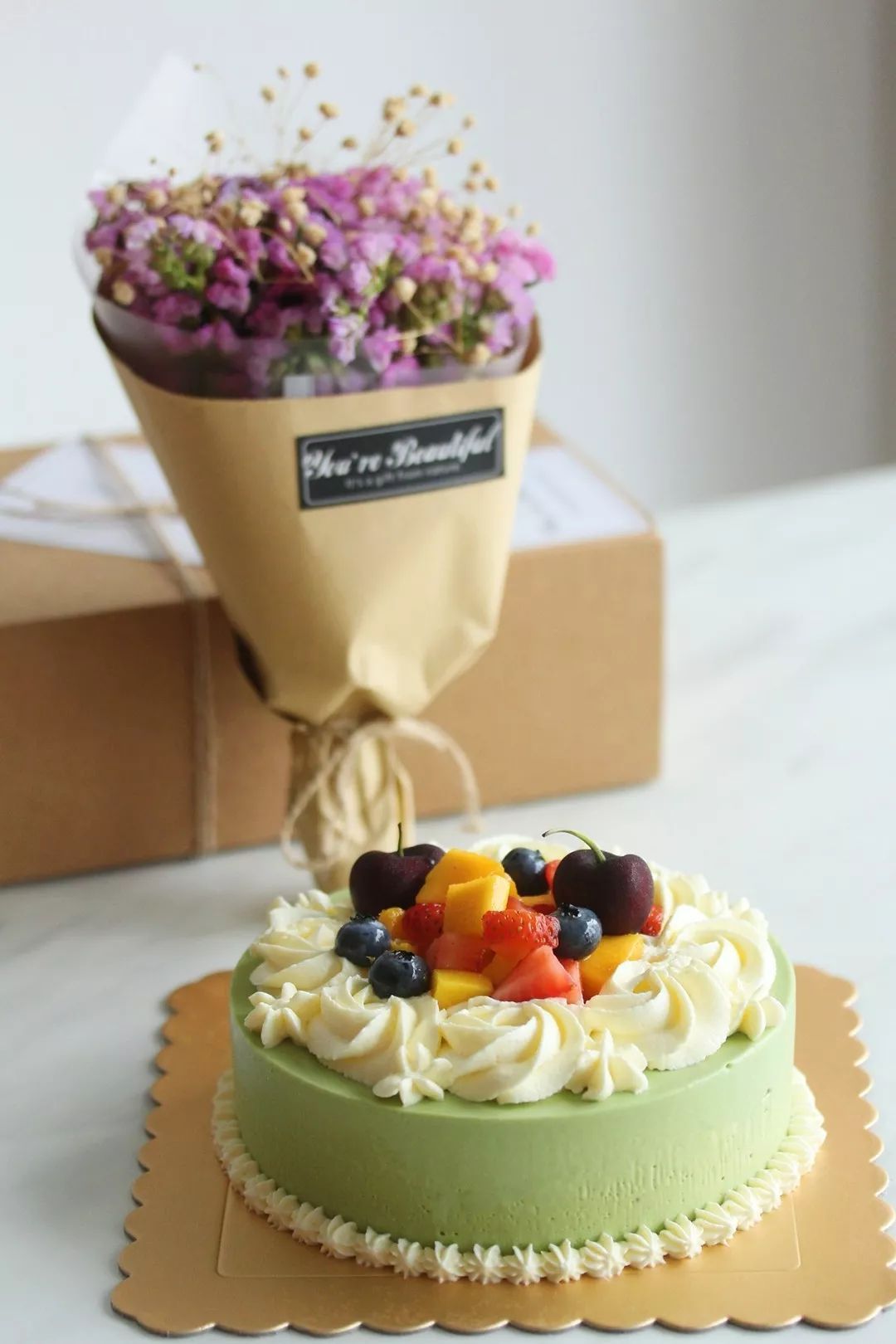 From simple everyday baking to exquisite cakes and every gift, there is a story behind everything! 
Frequently Asked Questions When Using Cake Base Boards
Provide effective solutions, such as some of the solutions that can be used to develop a custom packaging business:
1. Give custom cake packaging products such as cake base board wholesale, cake boxes, ribbons, stickers and thank you cards as giveaways or gifts to customers who buy and support your products.
2. Wherever possible, replace existing packaging with custom bakery packaging products.
3. Use custom packaging as gift wrap for holiday gifts, welcome packs or any other type of gift.
Pre-ordering a large number of custom cake base board means you have pre-stocked stock when you need a promotion, and it also ensures a better price per pack.
When you are using a cake base and placing the already made cake, you should leave about 2" - 4" of clearance on each side of the cake.
Therefore, your cake board should be 4" - 8" larger than your cake, as you can decorate around the cake board and have enough space to transfer the cake for your transportation.
Yes, we have professional production machines that can cut cake substrates according to customer-customized size and thickness, machine production can avoid frayed or jagged edges, making cake base board look more professional and perfect.
Yes! In fact, you should always use a cake base, whether you're placing the cake directly on the store counter or when placing the cake in the box, because it is very easy to transport and prevents the cake from bending under the weight of the cake box, so Without the support of a cake board, your cake will also bend and spoil the aesthetics.Choose Sunshine cake base board supplier, we will give you the best bakery packaging product~
We have a professional design team, and the SunShine cake board will customize and produce cake base boards of different shapes according to the design and shape required by customers for different occasions.
As a one-stop bakery package, we offer a variety of patterned cake base boards wholesale to match different styles. Colorful cake boards also make our life colorful.  
Our cake base board offer excellent stability from 4" to 30" cake boards. It's sturdy enough to hold heavily decorated cakes, and it's reusable, and the cake substrate can be customized in a variety of sizes.
In today's digital world, Sunshine Bakery Packaging insists on keeping packaging that meets your requirements.
If you want to know where to buy cake base board---Premium bakery packaging from Sunshine packaging to you.
We are very pleased with the beautiful diy rectangular cake board made all over the world and hope you will join our family! This is our promise to you.
Regular black, white, gold, silver cake base:
 ---White cake base board:
White cake base paired with white wedding dresses and wedding venue parties, ideal for bridal showers,

Ideal for fondant or custom decoration covered cake substrates in a variety of colors
---Black cake base board:
The black cake base is ideal for Halloween or New Year's Eve and adds to the festive atmosphere

Black cake base background helps colorful cakes stand out
---Glod cake base board:
Gold cake base brings more shine to your cake,
---Sliver cake base board:
Most often used for high-end events or occasions to make your cakes look royal
Colored cake base board:
Other popular cake board colors are red, blue, pink and custom colors

Contact us for a free catalogue for the best board for your cake or dessert theme
"Hi Joy, i am so happy to recvied my cake drum , it is so perfect ,like it very much!!!."
— Manelle Bouafassa
ACME Inc.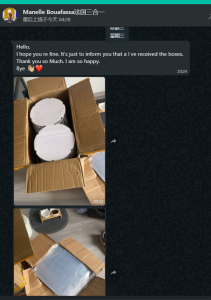 "Thank u Fiona.Say thank u.To everybody.There who worked making.My cake drums."
I love them.They are beautiful,great quality and easy to put together.