In this post, I'm specifically covering how I cover my cake board. Now, if you're new to cake decorating, you might just want to see how to cover a board with white or colored fondant, but if you want something more advanced, I'll also cover how to make your cake board prettier and more attractive people pay attention. Therefore, remember to pay attention to the updates of our store and articles and videos~
When covering the board, some people like to place the cake on the cake holder first and then add the fondant decoration around, or cover the cake holder with aluminum foil or fondant before placing the cake decoration. I prefer the second method, so I'll cover how to cover the cake board in this post.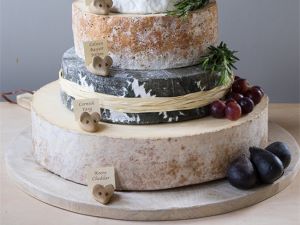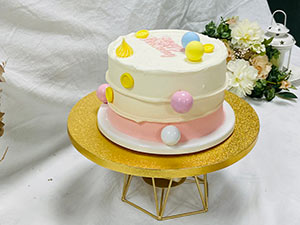 The boards I use for my cakes are cake boards, they are beautiful and very sturdy. So they can bear the weight of the cake without bending. If you want to have the same style, you can find our products in our sunshine store.
Just use a few ingredients, usually food paper,aluminum foil, fondant or dough. For food paper and aluminum foil, you can choose any color and pattern you like, and the paper must be larger than the cake board to cover the whole cake tin. It's also a great decision to use flour dough, we can use our favorite color, flatten it into a cake and cover it on the cake board, and also decorate it with your favorite patterns!All in all, the cake board can make your cake more personalized, you can according to your own ideas and creativity, as much as you want to create your own work!Use this method to upgrade the cake/cake board. This will make your cake look better and more professional, which is exactly what a covering cake tin is all about. Who wouldn't want something more professional and beautiful like this? ! Let's take a look at the process.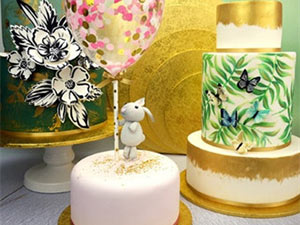 Why To Cover A Cake Board?
Before we talk about how to make a covered cake board, I think you might be wondering why we're doing this? What's the good of that? Do we have to do this? So why on earth do we cover it with some material on the cake board? Should You Cover a Cake Board?
When using cake boards, an important but often overlooked step is to cover a cake board before using it. The reasons this is so important are twofold.
Firstly, when you don't cover a cake board, particularly one that isn't laminated, it will absorb grease from your cake. In the case of disposable cake boards, this isn't much of an issue. However, for reusable ones like foam or MDF cake boards, this can be a huge problem, as this grease can become trapped in these cake boards and ruin them.
So that's why we cover a cake board, it makes your cake look more professional! Next, let's take a look at the process steps of covering the cake board.
How To Cover a Cake Board In Foil paper
Covering a cake board with aluminum foil is a fairly simple process. This is because the same principles of wrapping gifts can be easily applied.
To cover the cake board with foil paper, follow these steps:
Sometimes when we use wrapping paper to cover cake boards, we generally just use thick cardboard, food paper, and food grade foil (even some people have used baking foil) to wrap the board. This can be found at a cake decorating supply store, or you can get it from our Sunshine Bakery Pack store. You can even use decorative paper to serve safe food, or have a plastic wrap around you. Here are the steps I follow to make my own cake board and cover it with paper and other decorating materials: Start by choosing a piece of paper you like, then place the cake board on it and draw a circle 3-5 inches larger than it , to ensure that the food paper can be fully covered!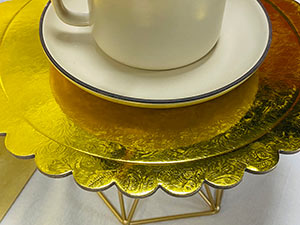 Corrugated paper material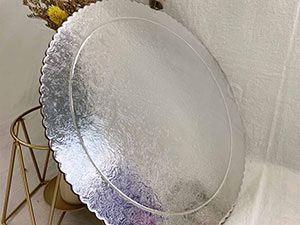 Corrugated paper material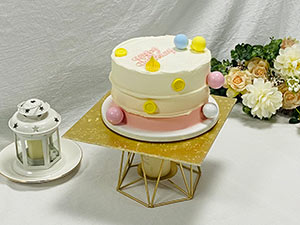 Corrugated paper material
Then just add a strip of ribbon the same height as the cake tray around the edge and secure with a piece of double-sided tape. The hardest part here is peeling off the backing of the tape! Or you can use  tape.Then glue the paper to the cake holder and press to make it stick firmly, so that a new pattern cake holder is formed. Very simple and beautiful! you can try~
When produced in our factory, our cake boards are often covered with gold or silver metal foil. Not only to protect the raw materials inside, but also for aesthetics! Bonus points for us making a perfect piece of cake art. What a wonderful thing in my opinion that a beautiful cake decorating board will become part of your finished cake and the cake board will give your cake a more attractive focus.
Summarize four important steps
1.Trace Cake Board.Trace your cake board onto the Fanci-foil, making the outline 3-4 inch , larger than the cake board.
2.Cut Foil. Cut Fanci-foil along the outline.
3.Create tabs. Place your board, white side down, on top of your cut foil. Cut deep slits at several points along foil edge, creating tabs of foil to wrap neatly around the board.
4.Tape. Secure foil tabs to the board with tape.
How To Cover a Cake Board In Fondant
Another method is to cover the cake board with fudge, which is a much more complicated process. I do believe, though, that the added complexity is worth it, because the end result can often be truly stunning and satisfying when you see your cake in its entirety.
To cover the cake board with foil paper, follow these steps:
Make your fudge a half inch wider than the cake board. If using a cake drum, you may want it to be slightly wider. I recommend using a 12mm cake board. To cover the board with the sugar sauce, lay your fudge as flat as possible on the board, making sure it sticks out evenly around the sides. Then flatten it completely with powdered fudge. Spreading your icing on the cornmeal surface to a thickness of about 3 to 5 mm is ideal. Turn the jelly and press the jelly with a rolling pin. Do this, but not too thick, so that it forms an even shape and prevents it from sticking. Lightly spray or dip with a kitchen roll, then lift your sugar paste with your rolling needle and place it gently on the board. Using a sharp knife, carefully cut away the excess and smooth the rough edges of the fudge with your fingers.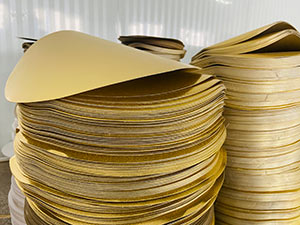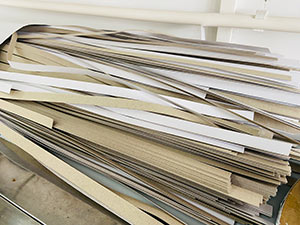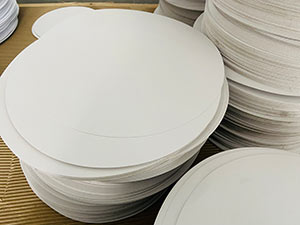 For best results, it can be left for a day and a night. After that, you will be ready to use your covered cake board as the base on which your cake is placed.Fudge to cover a cake board doesn't have to be expensive. You can use any sugar paste you have left over from other food preparation.
Let's Make A Covered Cake Board Together!
Covering the cake board does help to make the cake more aesthetically pleasing. They're also easy to make because you don't need any special impression pads, just some modeling tools and some edible colors to bring them to life.
I like the look of the cake boards, perhaps as much as the cake itself. I always find it so satisfying when you start with a regular fudge ball, when you can create something realistic.
I really hope you enjoy this article and find it useful, no matter where you are on your cake decorating journey. Whether you use cake drum, slightly thinner boards, or MDF, they all look great.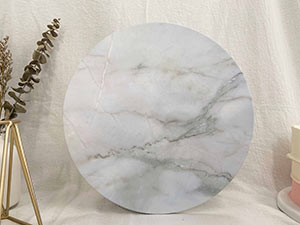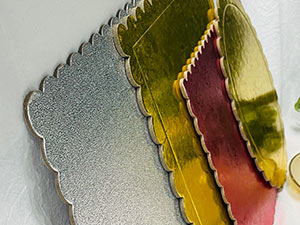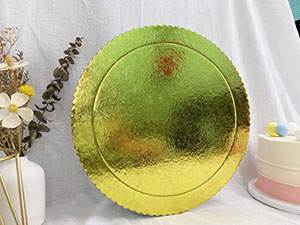 So, I say to you, let's work together to end nudity cake board once and for all and give this humble cake board the love and attention it really deserves! Check out this entire article showing you how to cover a cake board in various ways. For more information on how to decorate your cake and bake it from home to a show, check out our Sunshine Shop for more information. If you want to turn your baking hobby into a career, you can learn more about cake baking packaging in our store, we are happy and looking forward to creating more beautiful with you, about the cake baking packaging business, you Everything you need to know about running a successful bakery business, including pricing, marketing, insurance and more! Thanks for reading. Happy baking!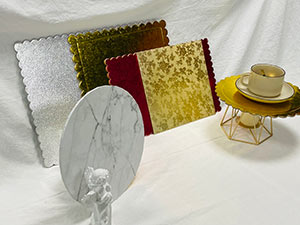 Round & Square & Rectangle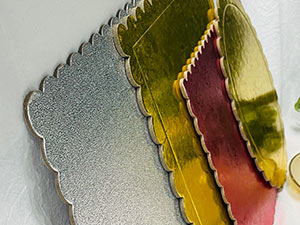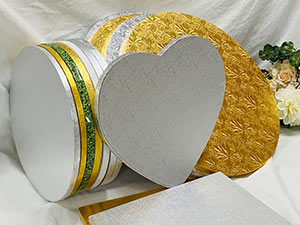 SUNSHINE PACKINWAY, HAPPY ON THE WAY
SUNSHINE company With so many cake decorating supplies we are sure you will find what you are looking for. Our friendly customers service team are here to help if you need any advice.
---
Post time: Jan-18-2022